Cardboard paintings! The thing I love about cardboard is it's free, it's everywhere, it's semi sturdy, and it's super fun to paint on. Here are some of my cardboard creations: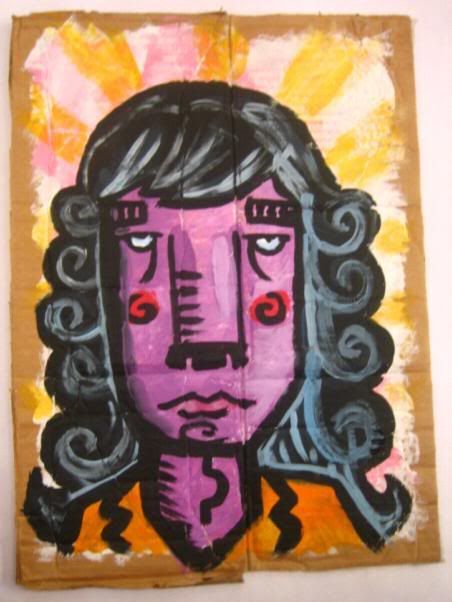 This one's a collage; I live in Athens, GA, and there are always lots of band posters lying around. It's kind of like a scavenger hunt to go around and find cool band posters (ones the show has already passed for, of course...) and then make a collage with those images as well as paint and whatever else you have lying around.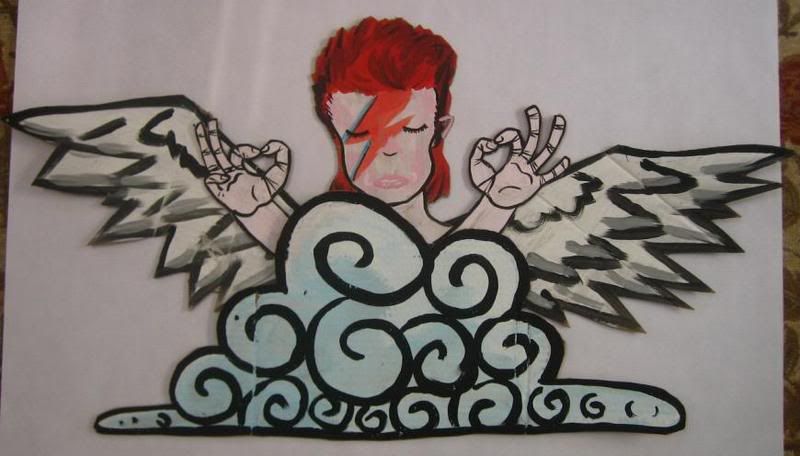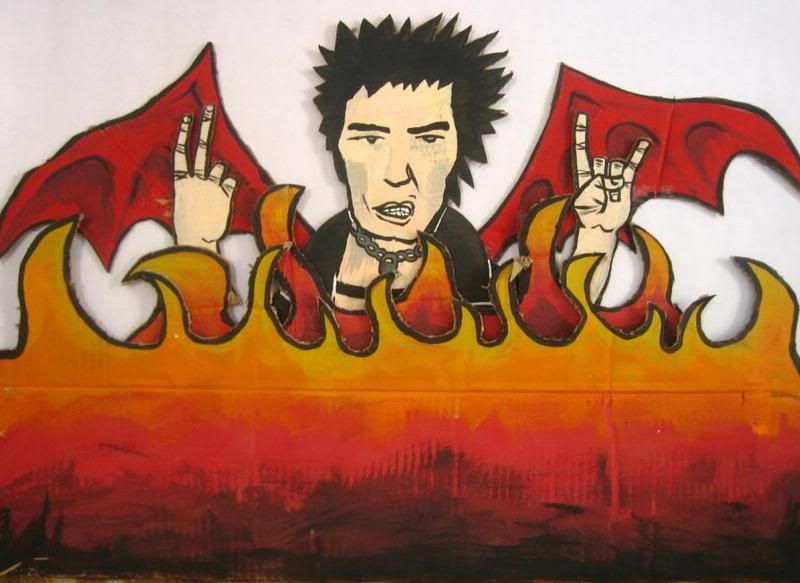 Maybe at some point I'll upload some more...but everybody should get out there, find some cardboard, and get going!