Finally, new projects! Here are some things I've been doing this week. First of all, I finished my first two-color linoleum cut print; woohoo! I made a bunch of these babies; I decided to go with the theme of "myself punching an octopus in the face." Which is strange, because I actually love octopi; I just wouldn't hold back in a cagematch. Here are some super exclusive behind the scenes shots. This first one is what the print looks like with just the layer of blue put down: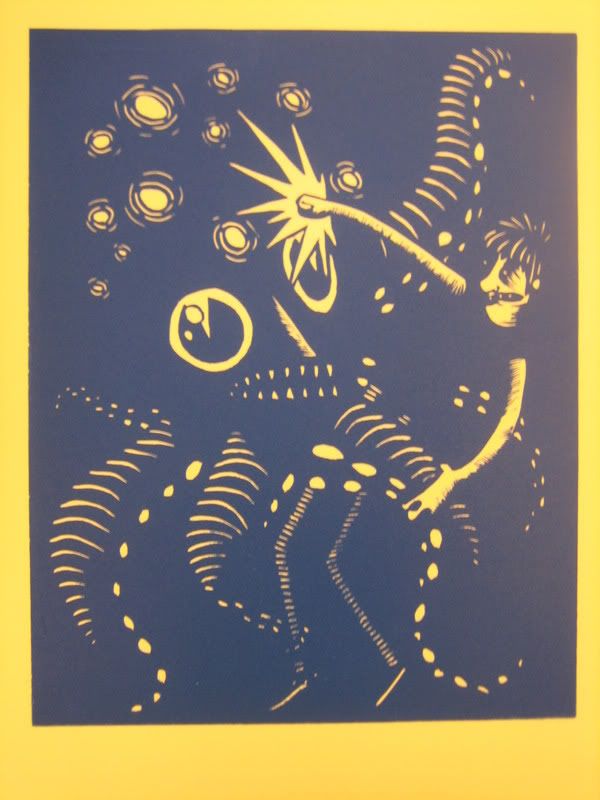 And here's the final print!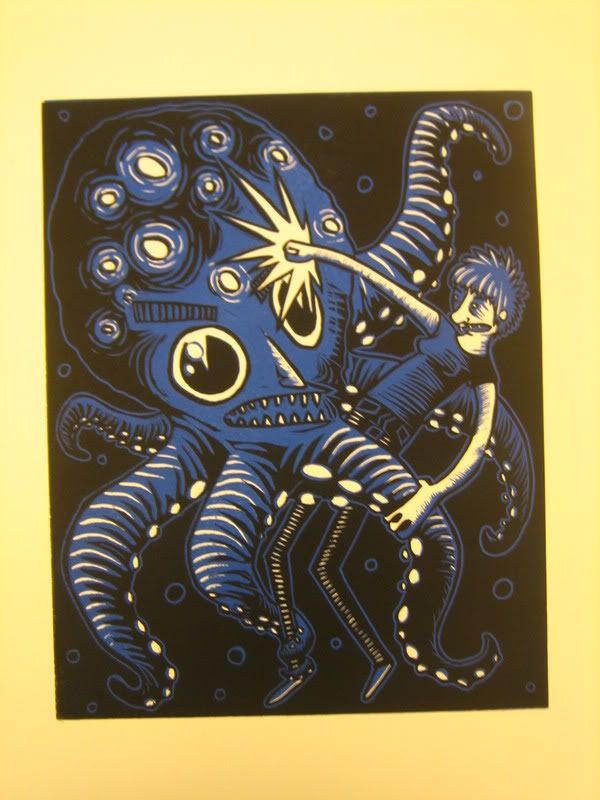 Here's a (somewhat blurry) closeup: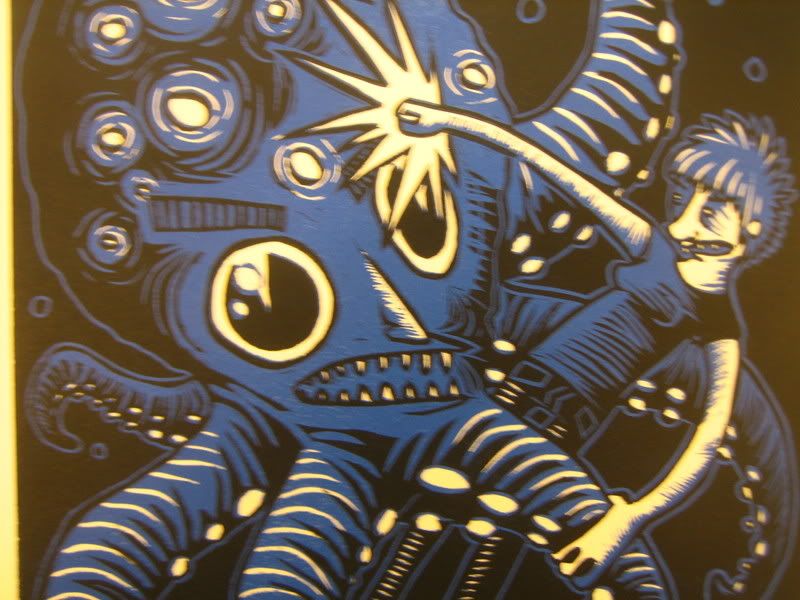 And here are a bunch of them on the drying rack!
This was really exciting for me as I've always loved the way relief prints turn out. Hopefully I have the patience to churn out a few more before I get tired of this medium (which I think hours of working in the print studio might do to me soon).
In other news, Valentine's Day (and thus my birthday) is coming up! And you know what that means...valentines! This year I made my own special breed in a series of two ATC's for a swap on craftster (so if you came from there, maybe you should wait for the surprise!). Here's number one, tentatively titled "I Give You My Heart":
And this one, called "Too Much Candy":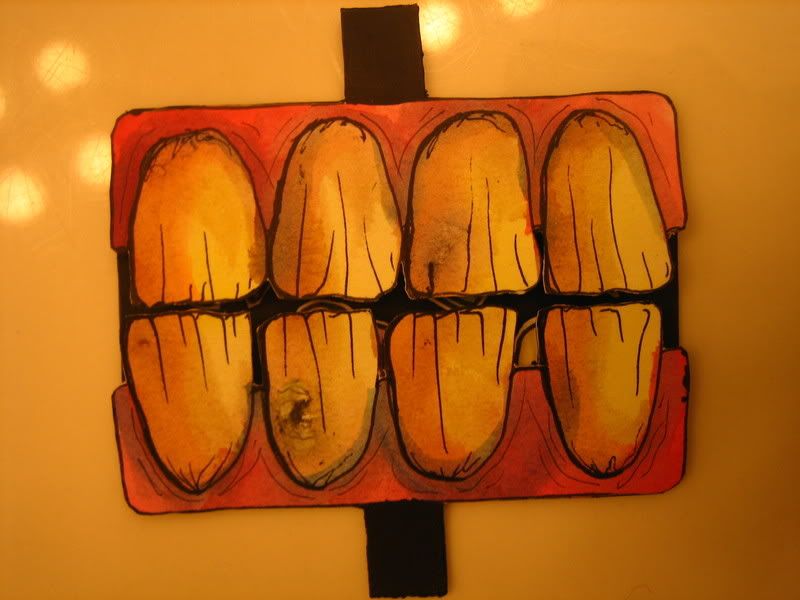 So there you have it! Now, unfortunately, I have a failed project to report. Last weekend I tried to make a dorodango, or shiny ball of mud. Sounds strange, I know; you can check it out in more detail
here
. It's basically a Japanese art of rolling up a ball of dirt until you get a perfectly shiny orb like this:
Sigh...unfortunately, my dorodango ended up like this:
I'm pretty sure that my problem was the dirt wasn't producing any really fine, dusty particles to do the final layer with, but who knows.
Now a couple things about this blog itself: first of all, thanks so much to everybody who's been reading and commenting; it really means a lot (which sounds cheesy, but it's true.) I'd love any advice, comments, or criticism that you guys have to offer. Second of all, this post has made me realize that this blog is really image-heavy. Is this crashing anybody's browser or making it load horribly slowly? Would it be better if I displayed fewer posts per page? And third of all, I know I said this would be a video post but since then I've gotten horribly sick...from the feel of things, a small colony of fire ants has taken up residence in my throat. I feel so crappy I had to miss my best friend's birthday party (happy birthday, Ali!). So worry not, videos will come soon, but not today. Thanks for the support and expect more fun soon!