Hello! So over the weekend I finished my first woodcut print. The wood was more difficult to carve than linoleum (big splinters kept breaking off when I was trying to work on details) but I suppose I'm generally pleased with how it turned out. I carved into the same piece of wood four times and print them all on top of each other, and I took a picture of each step so you can see how the print is put together. First of all, here's the final print: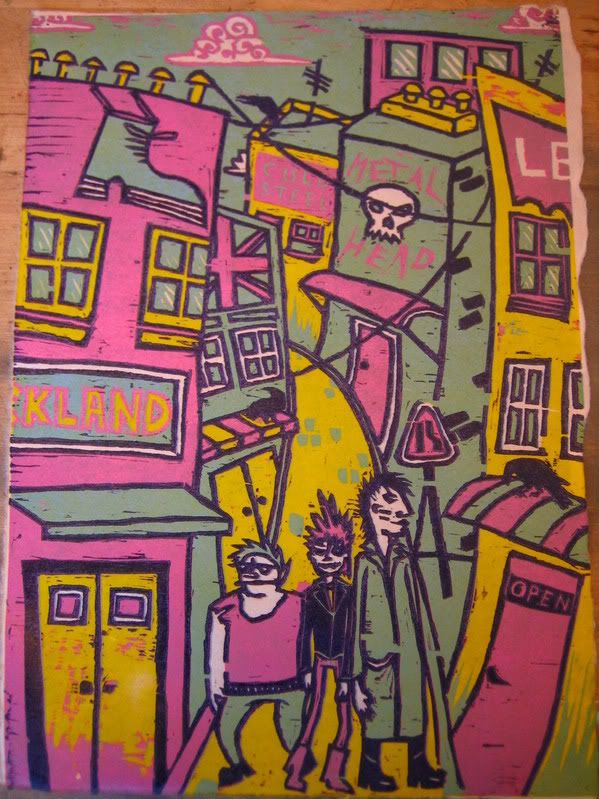 OK, so here are all four layers in the order I printed them in: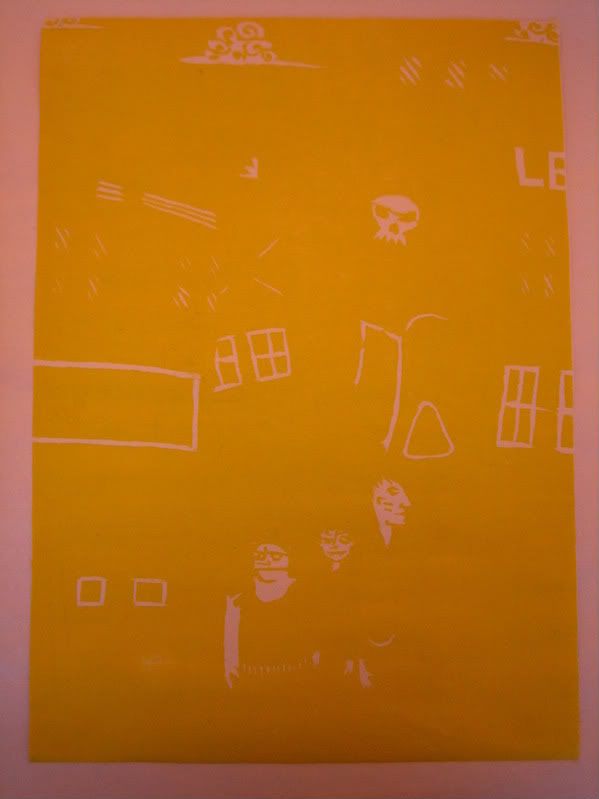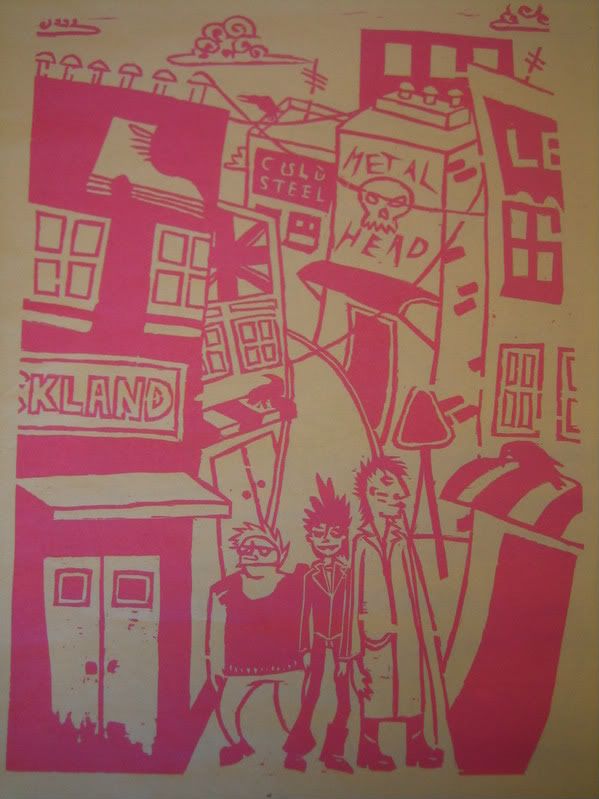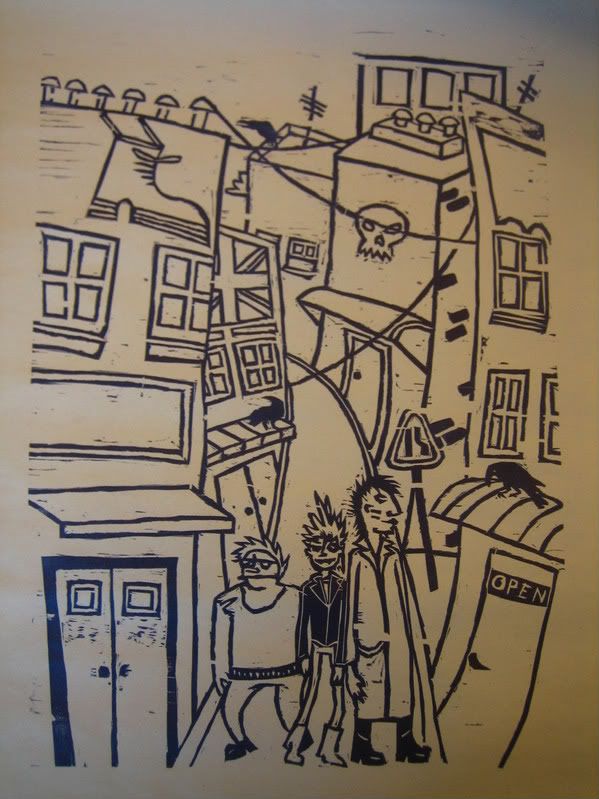 The print is of Camden Town in London...one of the coolest places I've visited. Hope everyone had a lovely weekend and hopefully I'll post again soon!