Here's another one from last semester; I had to take one of my shoes and translate it as closely as possible into wire. After lots of painstaking bending of wire and clenching of pliers, I got this metal version of one of my favorite pairs of boots: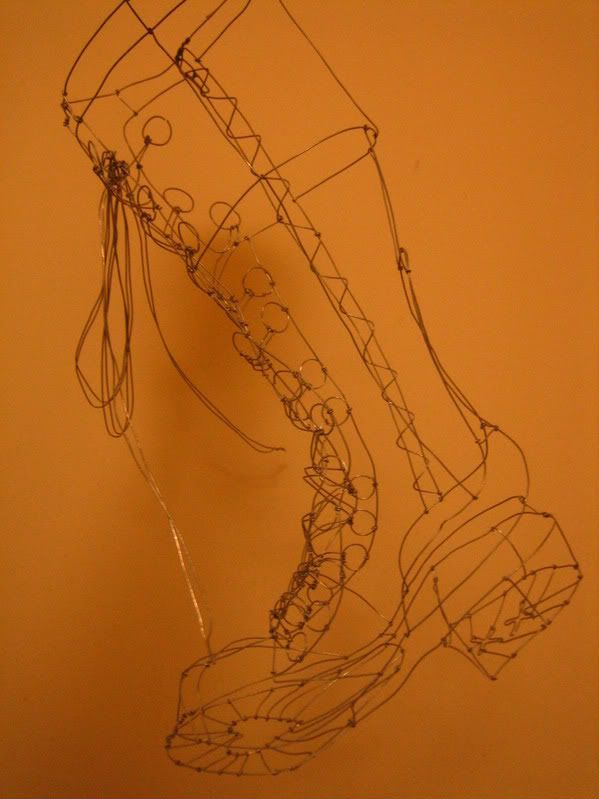 Or, with different lighting (I'm still trying to figure out how to best photograph things):
Part of the assignment was to hand in a simple line drawing of the shoe as well, but when I asked what medium it needed to be in, the response was "be creative." And so arose the challenge between my awesome friend Patrick and I to come up with the most bizarre medium; I ended up giving him a henna tattoo of mine on his back (what a trooper):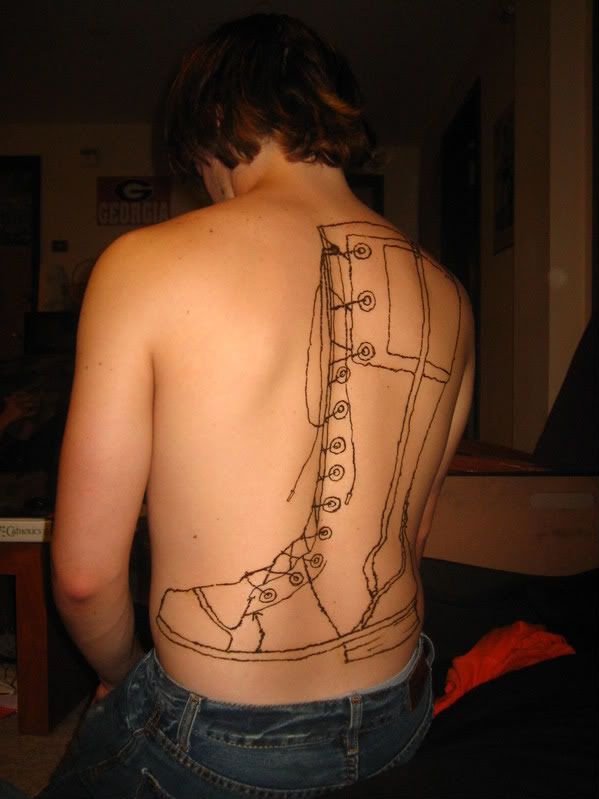 He ended up painting his with mud (and one unfortunate earthworm.) I wish I had a picture! Ahh, well.
So anyway, today I printed my third layer of color on the woodblock print I've been working on; I'll probably print the final layer on Saturday and post it up here; I've been taking pictures of the process so you can see how I did each layer; I've been making lots of mistakes with carving, but otherwise, I'm ok with how it's turning out. Hope you all have a good Friday!