Have you ever wanted to see me rambling sleepily right when I wake up? Of course you have! Well, now's your chance, in my (stylistically obvious) first ever video blog (or vlog as you crazy kids are calling it these days).
So here is the aforementioned ATC I did yesterday...I'm OK with how it turned out, although it doesn't really seem that original or anything. It starts out as the standard card shape and unfolds to reveal some sort of rock angel monster: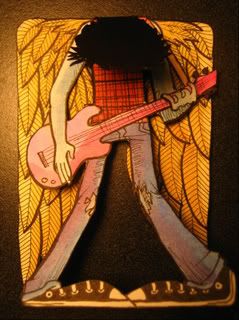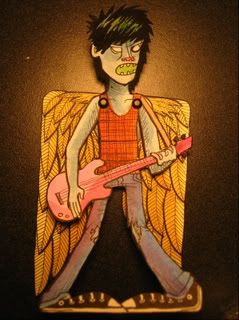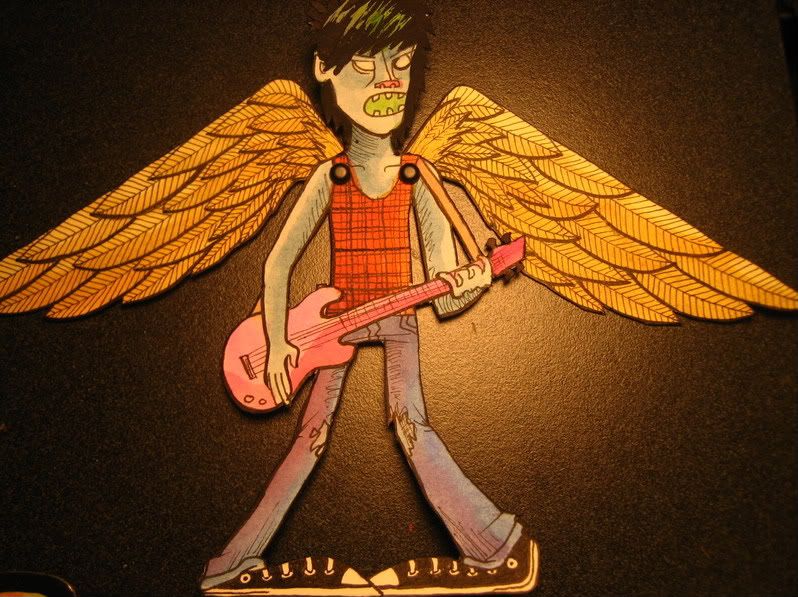 And, as a bit of a bonus, last semester I had a sculpture class and our first project was to make four sculptures out of paper. The guidelines were we had to use one big sheet of cardstock, and we could cut it, but we couldn't cut any piece off of it or use any sort of adhesive. So when our piece was taken apart, it would fold back into a full piece of paper. Then, we had to incorporate a black letter (from any alphabet) into our design. I've long since cannabalized the first three of mine for other projects, but here's number four, which has been lying under my bed for awhile. See if you can figure out how I did it without cutting anything off or using adhesive (hahaha, don't worry, it's not that hard.) Oh, and the letter I used was lower-case I.